Well-known member
Trailblazer
Early Supporter
Gold Supporter
Doctor
Medical Supervisor
Judicial Support
SAPR
Dept. of Corrections
SAPR Supervisor
Groundbreaker
Whitelisted
Doctor Torino's
Guide to Civilian
Medical Roleplay
​
---
I have been working on a guide intended for players who aren't on the medical services side of things. To give those who don't focus on these things some clarifications on common misconceptions. Also to bring better interactions between civilians and medical services. Over the next few days, there will be many alterations to this page such as better formatting. There will also be updates long in the future. Everyone is welcome to reply to this post and suggest additions to the guide. I am not someone who ever writes guides in this way so I hope you enjoy it.
---
Disclaimer: These are my own personal opinions that I have collected after conversations with many med players. As well as 10 years of medical roleplay and my own paramedic experience in real life. It however does not reflect their viewpoints of all command.
---

THE GIANT TLDR


​
Use /me to relay injury information

Don't run in the hospital.

Call 911 by typing /911.

Don't call 911 while knocked out.

Don't think Thru and Thru bullets are safer.

Taking it to the vest isn't a magical cure.

Wear a Helmet or RP that you are.

Call EMS do not transport your friends.

Doctors don't have to be your friends

Try not to shoot up the hospital for no reason

Don't park in the no-parking zone

Don't use your phone or radio while being treated.

Don't hit on the on-duty medical staff

Only be in the hospital if you have an RP reason to be there

Be mindful of how impacting or fatal your injuries would be.

Injury guide at the bottom.
---
You can use /me to relay vital information to the doctors about your injury locations, types of injuries, and severity. Without even talking to them.

Examples would be related to the injuries located at the bottom of this guide. /me has a large gash on his leg, /me would require sutures, /me has a low heart rate.
---
Do you know what grinds me gears? Someone who is suffering from traumatic injury running through a hospital. I know it is probably the scariest moment in your life. However, that broken ankle you have is not dead by daylight killer behind you. You would collapse on yourself in the highest amount of pain you have ever experienced in your life. Please always walk into the hospital. If I were to make a list of injuries that would prevent you from running, this page would never end. From brain trauma to a stab wound to the gut, every movement you make, you will be feeling. If you are injured, walking with an emote gate "injured" makes you limp is even better but not expected.

This isn't Halo 3, chief. Do not jump to skip keyframes in an attempt to avoid the injury "ragdoll" effect you have. Some people intend to do it so they can move faster. By doing this, you are easily and noticeably power gaming and failing to roleplay your injuries. You will be reported by the medical staff who see this, if not by other civilians first.
---
What's the Number to 911
Press T, and type
/911
(Your Words)
You do not open your phone and try to call 911 manually.
​
---
When not to call 911
​
Okay listen, when you are in the last stand, down but not limp. You can call 911.

Reasons you shouldn't Roleplay calling 911.
You have a gun or weapon pointed at you.

You have criminals/kidnappers around you.

You are restrained.

You are in the ocean, underwater.

Your phone was removed through a /me action

You are using a Verizon carrier and have 0% data coverage



Most importantly if you are incapacitated after being limp. "After Bleeding Out." You should not call 911, if you are lucky a Local/NPC will have seen it. They will call for you. At this time you should be considered unconscious. You could heavily power game someone who incapacitated you otherwise. Preventing the New Life Rule from happening while also reporting them to police.
---

Penetration and You! ( ͡° ͜ʖ ͡°)​
A through and through does not mean a bullet touched your outer skin then teleported out of your back without touching internal organs.
There are hundreds of types of ammo sizes. So we won't get into what does what. However, all bullets are made to kill things. No ammunition is made to heal (sorry, Ana). Below you will see something fundamental regarding this topic. These are what many look like once they get to their ending. This is what can travel around inside of you before coming out. This is called mushrooming, and not the baby portabella kind. On a majority of bullets, the tip folds outward "like a mushroom head" to caused the max amount of internal damage. Tearing at your inards with jagged burning metal.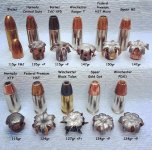 More importantly, the picture below. The darker (red) portion of the jell you see can be equated to your muscle and fleshy things. You can assume that all that red area is now dying tissue in your body. On par to receiving the worst bruise of your life that has had every blood vessel become destroyed so it can't repair. We often call this Necrosis which is the death of once-living cells. Now imagine it near your lungs, heart, spine. Many things play a part in the damage you would have. The velocity in the round (faster > more penetration), barrel length longer > more penetration), type of bullet(made to expand or not). If it hits a bone, it's going to shatter and bounce internally everywhere.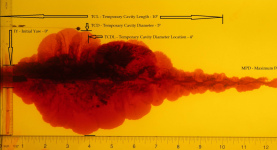 TLDR: Through and Through does not mean Fun and Done.
---
There are two types of vest wearers in this world: those who don't understand how they work and those who want to skip medical roleplay.

First off, let's make this very clear. There is no such thing as a bullet or stab-proof armor. Your vest is ballistic-resistant, stab-resistant, or both. In the wise words of Master Qui-Gon, "There's always a bigger fish *
BULLET
*."
Just because you were wearing a bullet-resistant vest does not mean it can stop a knife and vice versa.

So let's talk about blunt trauma. I am not a physicist and can't profoundly explain how the forces are expanded and all that, nor do you have the time to read. Depending on the type of vest will highly change the amount of energy you take from a bullet that doesn't penetrate. You will most likely be bruised, severely bruised. If you took multiple rounds, your vest might have failed as well. You can have broken ribs and may have bruising not just to the muscle but also to the lungs and heart.

Kevlar (soft material) deflects the bullet's speed by expending energy in a small area around where your body takes the impact. While (hard material) such as steel or ceramic plate will help spread it over a larger area. When it comes to vesting styles and defense levels, you could fill up an amazon warehouse.

NIJ Worldwide Standard.

The NIJ determines levels of body armors and what qualifies for what kind of weapon round. Generally speaking, the bigger and thicker, the heavier. There is also a significant concern for field politics, not just for police officers but also EMS. Generally, the more military-looking you are with your armor, the more aggressive you look to the public. Whereas officers know they are in for greater danger, such as Active shooter situations warrant higher NIJ, which is why swat team members always look like Big Chungus.

While in real life, when working in the medical field, I would be wearing a lower profile stab-resistant focused vest. This is because having a patient in the back of an ambulance, and you are more likely to be stabbed by someone out of their mind over being shot because odds are they have been searched first, or you can see in general if they had a gun.

So now that we got that out of the way.
As expected, in most roleplay servers, LEO's have a little bit of a "Job Buff" we joke about a lot OOC, but the truth is there. If LEO's strictly and entirely roleplayed out every time crims shot them on duty during the day. We would not have any Leo's ability to play, and the server would be ruined. We, however, will not allow LEO players to "SKIP" medical roleplay so that they can jump back on duty. Luckily, due to LEO's proper training and high standards of roleplay expected in this server, we rarely come across blatant escapism.

We have your Vest interests at heart.
If you are using a vest and declare, "I TOOK IT TO THE VEST." I will try to determine quickly if the player doesn't understand the possible severity of the injury or is trying to rush medical roleplay so they can go back to chasing the pogs. It is generally quick to determine which one.
I can promise you if it's the escape the hospital route. I will do everything in my power to delay you even more.

General Routes for Vest Injury

We cut your vest off as it has served its job. Thank your vest for its service.
Talk about your breathing.
Look for penetration, and there are many cases where the tip comes through the vest. You will be bleeding. If it went deep enough, you have a much higher chance that a rib came in contact with the bullet and fractured.
Examine for excessive chest pain along ribs
If nothing happened > Basic PainKiller > Cold Gel Pack for Bruising.
TLDR: Remember taking it to the vest with no breakthrough is still the equivalent of having a professional baseball player hit you in the bare chest with a baseball bat.
---
Yes, I know it is very cool to be an outlaw MC who doesn't follow the laws and vrooms fast on a motorcycle. You know what else is badass, staying alive. If you can get a helmet for your outfit, do so. I know many hairstyles prevent this, so roleplay that you put one on or have one with you. Suppose you want a great image in your head right now. Imagine your face is cheese, and the road is a cheese grater. This is what happens to you when you skid. On top of that, you will just die from brain injury anyway.

Not only is it the law, but it's also your life.
---
This isn't 1899, where we put someone recklessly on horseback and riding to a city over multiple days. We care about internal injuries. You all have phones. Make the call to 911 when you or your friends are hurt. There is nothing more reckless than bringing someone in while holding them over your shoulder while driving 90MPH on a motorcycle. I don't care how or why you got hurt. Everyone tries to find an excuse as to why they don't call. Telling us, it's because EMS isn't on is a weird thing to say in a city of millions. Sure maybe they aren't but give them the chance to find out. Call it, and if you don't get a reply to 911 in a few minutes. Feel free to take your friend to the hospital. If they say they are on their way, they will get there! If you are openly avoiding using EMS so you can get to the hospital quicker, you deny other players roleplay.

Lawsuits: In many states in America, people have been sued for moving car crash victims. The reason for this is (people want free money) because it can and has caused permanent and life-altering injuries. You are not licensed in any way and can not legally determine if the person has a spinal cord injury. The reason that states have moved to a Good Samaritan Law helps stop these lawsuits. It is inner human nature that prevents most of us from abandoning an injured person. Most of us couldn't watch someone yelling for help while a car is about to burn them alive. We rush over and drag them. This is fine if you are moving a player to save them from being run over by traffic, burning cars, etc. Remember, there are many other dangers involved in crashes, such as electrical wires lying in the street. These have killed people who have come in contact with the vehicles.
TLDR: Call EMS
---
This goes for the roadside and the Hospital. We all too often see someone talking on their radio or pulling their phone out to make a call. Many people use radios as an open form of communication as if they were on a discord call. This is rather strange and something you never really see in real life. I'm not here to stop you from that. However, when you come into the Hospital, your radio would be yanked off of you very quickly if ems didn't pull it off in the first place. We don't roleplay doing that, as it would be very powerful.

Unless your radio had an undercover Earpiece With Microphone and you were cosplaying a Secret Service Agent.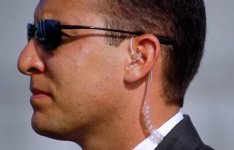 When you and your gang members talk, everything would be broadcast to the room and everyone around them. Due to limitations of mumble, other players "can't" hear what is being said. Turn off your radio when entering the Hospital. Your "BRO's" can wait. It even adds to the suspense and drama of not knowing what happened to you or where you are. If you are down in a hospital bed, never coordinate attacks on others in the Hospital through your radio. A secondary reminder that you wouldn't understand or reply to the radio depending on your state of consciousness.

Phones: The reasons to use or not use phones will vary very wildly. The general rule of thumb while in the ER, photographs are highly illegal. So when pulling a phone out, you usually will be told to put it away. This is an American standard of "HIPAA: Health Insurance Portability and Accountability Act" It primarily focuses on privacy. It is also the main reason that stops news reporters from getting very detailed information about victims.

When dealing with EMS or doctors, it is incredibly rude to put them on hold for your phone call. You are not only delaying them. You could die because of it. We will offer you the opportunity to call a loved one when things are under control. Clamping an artery in your leg within the 30 seconds you have before you pass out is far more critical than a family member or friend speeding to the Hospital a few minutes earlier.

While there is a disbelief in time when dealing with IRL and Roleplay, don't pick up a phone and say I'll be out in a minute. You don't know that, and if you've ever visited a hospital, you would probably realize even a simple thing could take HOURS. Depending on your injury would drastically change this time frame. When in the hospital you are on Warcraft's Timeless Isle. Surgeries that could take 8+ hours end up taking minutes. So let's not enforce it feeling that way.
TLDR: Don't use your phone or radio while in med RP unless you RP the reason for it.
---
Greenzone, not with Matt Damon.​
Doctors and EMS are generally treated well by all factions in roleplay. At least I think they should be. From my real-life experiences other than for the most psychotic or drugged patients. I was treated reasonably well, even by the most regular of gang bangers. Long story short, one time, I was accidentally shot, luckily very minorly, when someone mistook me for a cop. After he was arrested and his "family" found out about it. The group chipped their questionable money together and paid for my medical bills. "Everyone's a gangster until they are bleeding" Is the motto we would raffle off. It's not against server rules to attack them or the hospital. It does impact the entire city when this happens as it delays treatment and medical roleplay for all online players. Keep that in mind. It is understandable that sometimes violence will occur in the hospital. Sometimes it's good roleplay. Arguments with some reason are fine, it's roleplay. No one is expecting you to be a saint in the hospital. Taking EMS into a corner on the streets and threatening for some god-forsaken reason makes little to no sense. I find it frowned on to focus your entire characters' life on committing terrorist acts against our medical staff, without expecting to die soon after.

It's not the best idea from a life standpoint. I'll tell you why.
A doctor can kill you with less than 1 milligram of fentanyl. Here is a salt shaker for scale.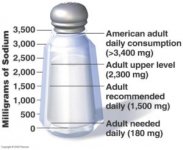 ---
Could you keep it to a (Quiet or Normal)?​
There is no need to shout or super shout in the Hospital. People in the ER are trying to talk to the patients. The walls are paper-thin, the beds up against the wall of the main lobby. EMS and Doctors have Radios that they are often listening to or trying to talk with. You will be asked to quiet down because many forget or don't know. If you continue intentionally, you will be asked to leave or removed. Unless you are about to be stabbed, no one needs to or wants to hear you screaming.
---
I am your doctor, but not your family physician.​
In the game, many of you visit the emergency room multiple times a day. That is a state of roleplay that is mostly unavoidable. We would hope you don't visit that often in real life and genuinely willing never at all!

While we are still working out the structure and roleplay guidelines for doctors as of 3/27/2021, something needs to be explained for the time being that is a firm rule of thumb.

Family Physicians:
The doctors you see for your check-ups usually at small practices (buildings) that you visit every year for your minor problems or long-term issues. They know a wide range of medical things but generally aren't experts in any given topic.

Specialists:
The people you see in the emergency room. When you're fucked up.
OR
Your Family Physician refers you to one of them if you have an acute or chronic condition.

They know about a lot of a single subject. A specialist who focuses on brain surgery will go to a specialist to check out his own heart issue.

In roleplay, you never have enough doctors to fill every single specialty. So many doctors will do a bit of everything. You simply don't know what's coming through that door. We often refer to those specialists as General Surgeons. But there are also ER Physicians, "The best second-best doctor." Their job is to stabilize your traumatic injuries as you get into the ER, then they focus on organizing your route of care and send you off to other specialists.

Back to the player base: The player behind their character might be knowledgeable in certain specialties and clumsy in others. No one can know everything, and very few of us have thousands of hours of in-school and hands-on experience in these subjects. (Some of us do!) Yet many players here do have hundreds of medical roleplay hours and many study public knowledge bases for proper treatment. When studying for medical treatments in Wild West RP, many of my friends spent hundreds of actual hours backtracking what we knew and "revert" our training to obsolete and, frankly, medieval practices.

While some doctors may want to be your friend and hang out when off duty, others might not. We have backstories as well. My character, specifically, was a combat trauma surgeon. When I'm on duty, any "meat" that comes through the door shall be processed. While I see these people multiple times a week, I play as if hundreds of patients come through their door (there are), and the time frame usually extends. I don't get close to patients. Please understand that some of us may be colder than others, it's roleplay, and (most) of us aren't assholes in real life. If you've ever been to an emergency room, you would see the difference between a family physician who knows and cares about you and a trauma surgeon who doesn't know you and needs to keep you alive.

No doctor is better or worse, and my motto for the last ten years has been:
"To say I am the best would mean I am not. The claim to be is to stop learning."
To compare Doctors is to analyze ice cream. Try to avoid ever saying one doctor is better than another. This loops back to our physician topic. In roleplay, you see these doctors often and know them on a first-name basis. In real life, odds are you wouldn't see them, if ever. Just because "Steve" knows how to use echocardiography to see if you have hypertrophic cardiomyopathy while the person next to him doesn't. This does not make "Steve" the more intelligent person. This is because "Bob" is not a doctor; he is a motorcycle mechanic. If "Bob" asked "Steve" what the dimensions of a Milwaukee-Eight camshaft were, he most likely wouldn't be able to answer. It's not his job to know!
---
They might be hot, but they are busy trying to save you.​
I understand the chemicals in your body make you burst out and say some stupid things. The person working on you in the Hospital is not here to date you. I know a majority of them care about your massive internal bleeding over giving you their phone number. Un-wanted sexual-related comments are not only frowned on. They are against server rules. Medical roleplay with the intention to shock or be creepy in general, especially around human sexual anatomy, will most likely get you ignored or thrown out of the Hospital. No one wants to deal with your

junk or butthole-related injuries.
---
The Hospital is not the Vanilla Unicorn.​
There are three things guaranteed that you will find at every Hospital. Doctors, Sick People, and Germs. No one in this world goes to a Hospital with tinder in mind. It's not an ice cream social. Standing around in the lobby turning it into a chat room makes no sense for your character unless for specific roleplay reasons.
You work there

You're Injured

Visiting Injured Friend / Family

Have a delivery to make

Have been requested for some other reason
Fun social roleplay can happen in many places throughout the map, but the Hospital is not one of those places. It truly makes no sense unless you want the flu.
---
​
Fatal bullets and Where to Find Them​
​
Commonly referred to as the T-Box the area in red should be considered fatal when being shot. I wouldn't advise roleplay getting hit here unless you intend to Perma or ICU for a long time.​
​
​
---
The giant area in front of the hospital has

RED LINES

that say

NO PARKING.

Means no parking. You will be asked to move if you don't your car will be towed.

​


​
---
My Leggies - The Injury Guide


Huge thank you to EMS - @Addison LaCroix for the Injury Guide
These are symptoms you may have with their related injuries.
​
GUNSHOT WOUNDS

​
Blood loss (Severe or Minor)
Internal Bleeding
Bruising (If wearing a vest)
Trouble Breathing (If a lung was hit, or wearing a vest)
Severed Arteries (Severe)
High Vital Signs (Compensated Shock)
Low Vital Signs (or Hemorrhagic Shock)
Penetrating (Thru & Thru) or Perforating (Bullet still lodged, no exit wound)
Fractured Bones
Lacerations (Graze)
STAB WOUNDS

​
Punctured Skin (Deep, or Superficial)
Internal Bleeding
Punctured Organs
Low Vital Signs
High Vital Signs (Shock)
Loss of Consciousness
Lacerations (Deep, or Superficial)
Blood Loss
BITES/ENVENOMATION

​
Broken Bones
Lacerations
Loss of Consciousness
Possible Anaphylaxis (Allergic Reaction)
Trouble Breathing
Shock
Swelling/Inflammation/Redness
BURNS

​
1st Degree
- Redness
- Dry Skin
- Painful to the Touch
- Pain lasts 48-72 Hours
- Minor Swelling/Inflammation
2nd Degree
- Blisters
- Redness
- Painful to the Touch
- White/Deep Red/Dark Brown Discolored Skin
3rd Degree
- Waxy Skin
- Charred Skin
- Dark Brown Color
- Leathery Texture
- Blisters
- Redness
- Numbness (Destroyed Nerves)
- Hypothermia
- Shock
- Trouble Breathing
CAR ACCIDENTS

​
Concussion
Confusion
Loss of Consciousness
Pupils: Dilated, Unequal Sizes
Headache
Ringing in Ears
Nausea
Fatigue/Drowsiness
Traumatic Brain Injury
Cuts (Large, or Small)
Embedded Glass
Spinal, Neck, or Cranial Injury
Road Rash (Ejection)
Trouble Breathing
Seat Belt Injuries
- Bruising & Soreness in the Chest
- Lacerations (Cuts)
Airbag Injuries
- Broken Hands/Fingers
- Spinal Injury
- Concussion
- Broken Ribs
- Airbag Burns (Hands, Arms, Chest)
- Abrasions to the Face/Arms
- Hearing Loss
- Internal Bleeding
Broken Bones
SEIZURES

​
Temporary Confusion
Staring
Jerking Movements in the Arms & Legs
Loss of Consciousness
Injuries sustained during Seizure
- Hitting Head/Concussion
- Abrasions
- Lacerations
FALLS

​
From 10ft
- Injured Ankles/Wrists
- Scrapes
- Bruising
- Broken Bones
- Head Injury / Concussion
- Lacerations
- Loss of Consciousness
Greater than 10ft
- (All of the Above)
- Blood Loss
- Internal Bleeding
- Broken Bones/Spine/Neck
ASTHMA

​
Shortness of Breath
Chest Tightness/Pain
Wheezing
Coughing
HYPOTHERMIA

​
Shivering
Slurred Speech
Slow, Shallow Breathing
Weak Pulse
Drowsiness
Confusion/Memory Loss
Loss of Consciousness
Irritability
DROWNING

​
Hypothermia
Cold/Blue Skin/Lips
Abdominal Swelling
Chest Pain
Coughing up water
Shortness of Breath
Vomiting
Difficulty Speaking
Low Energy
HYPOGLYCEMIA (LOW BLOOD SUGAR)

​
Irregular/Fast Heartbeat
Fatigue
Pale Skin
Shakiness
Sweating
Hunger
Irritability
Confusion
Blurred Vision
Seizures
Loss of Consciousness
---
Last edited: