Former-Chief Clean
Management
Early Supporter
Judiciary
The Governor
EMS
Groundbreaker
Whitelisted
Jan 11, 2021
1,635
2,277
113
IMAGES SHOW 2189 BUT WE ARE USING 2372.
​
In order to set your FiveM to automatically launch Build 2060 (Server version we are using) when opening FiveM to make joining the server seamless, you will need to change your FiveM Shortcut parameters. You can do this by:

1) If you join FiveM via Windows searching: In Windows search, type "FiveM", and right click your FiveM App Shortcut and choose Open File Location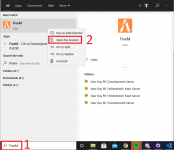 2) Right click your FiveM Shortcut, and click Properties.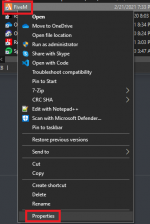 3) Add "-b2372" at the end of the Target value and click Apply.
Last edited: